2018 Holiday Gift Guide: Senior Tech
Senior Tech
Our parents are getting older and they are more tech savvy.  Tech has provided many advancements that can help them live more fulfilling lives longer.  Here are some tech gift suggestions that you might consider for them.
Price: $300
Do your parents take daily medications?  Are you afraid that they might forget?  
Never Forget or Double Dose Again with the e-pill MedTime STATION!
Automatic Pill Dispenser with Lock. Up to 6 Daily Alarms e-pill MedTime Station. Helps Prevent Double Dosing. Locked Pill Box, Tipper and Medicine Dispensing Cup included.
The e-pill MedTime Station comes with everything you need.
Battery life 6 months.

For home or institutional use.

Easy to use pill dispenser.
How-It-Works: Alarms and Dispense up to Six (6) times per Day. When the alarm is sounding/lights flashing, simply move the blue handle forward to dispense medications into the medicine cup.
Pills drop into the medicine cup (re-usable stainless steel dispensing cup is included) when the handle is moved forward.
The alarm/blinking light is automatically turned off.
Alarm Duration: up to 30 minutes
Program Up to Six Daily Alarms.  Holds 28 Medication Events.
Price: $55
Perfect for Seniors with Extra Large Non-Abbreviated Day & Month.
Many seniors advancing in years have difficulty processing abbreviated words.
This day clock displays complete words only, no abbreviations. It has both bold and clear display is great for elderly or vision impaired. The multi-language feature of this digital clock can be configured for 8 different languages – English, Spanish, French, German, Italian, Polish, Dutch & Welsh. This clock has everything! It displays the full DAY, TIME and DATE It makes a great gift. It's sleek & contemporary design will look great anywhere in your home or office, sitting on your desk or counter or wall mounted for everyone to enjoy. Can be used on desk or as a wall clock
Price: $120 bundled together
Everyday Conversations and Emergency Calls are Just a Speed-Dial Button Away. Wear It Around your Neck or Clipped to your Waistband For the Most Mobility at Home. No Monthly Monitoring Fees, Installation Costs or Contracts. Always Know Who's Calling, Even When You're In the Other Room. All Devices announce the Names of your Callers Through the Speakerphones.
CareLine Caller ID, ITAD, nd Pendant $38.40

VTECH SN6307 CareLine Photo Speed Dial Accessory Handset $22.06

Vtech SN6147 Corded Cordless Answering System $39.99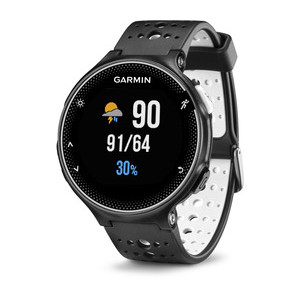 Price: $280
Simplify notifications from your smartphone with a device reads audio prompts that connect to your smartphone, keeping track of calls, text messages, calendar reminders and more, even if your phone is not around. Get organized with a tool that unites the disparate elements of life in the digital age in a simple device. Unlike other Smart Watches, this has a 44 percent larger screen size shows the notifications in easy-to-read LED, featuring text that is larger than the average smartphone. Additionally, it functions as a health monitor, showing heart rate, keeping track of activity and counting steps throughout the day and offers reminders to exercise and progress on movement make it easier to step into a consistent exercise routine.

Price: $330
This iPad is great for seniors — lightweight and thin and the display has greater contrast and vivid colors.
Having security on your fingertip with fingerprint sensor

Two cleverly disguised iSight cameras.

10-hour long battery life on a single charge

Powerful 3rd Generation A9 chipset than can execute almost any task you throw at it.

Fastest iOS 10 multitasking, the new iPad 2017 just proves every saying regarding Apple products being absolutely correct and for obvious reasons.
This new version of the beast that shows massive power in a minimal form is one of the best tablets for seniors, artists, kids, tech minds, etc and stands an undivided champion in the tablet market.
Price: $135 – $190
A great tablet for seniors won't cost you a fortune. The Fire HD 10 with Amazon Prime has tons of features that allow them to share their favorite things with their grandchildren. Its chunky built might make it feel like a toy but it definitely feels light enough to throw in your bag and carry on without adding much of a bulk. Geared towards people who want to use it for entertainment purposes, Watching a video, reading and browsing the Web.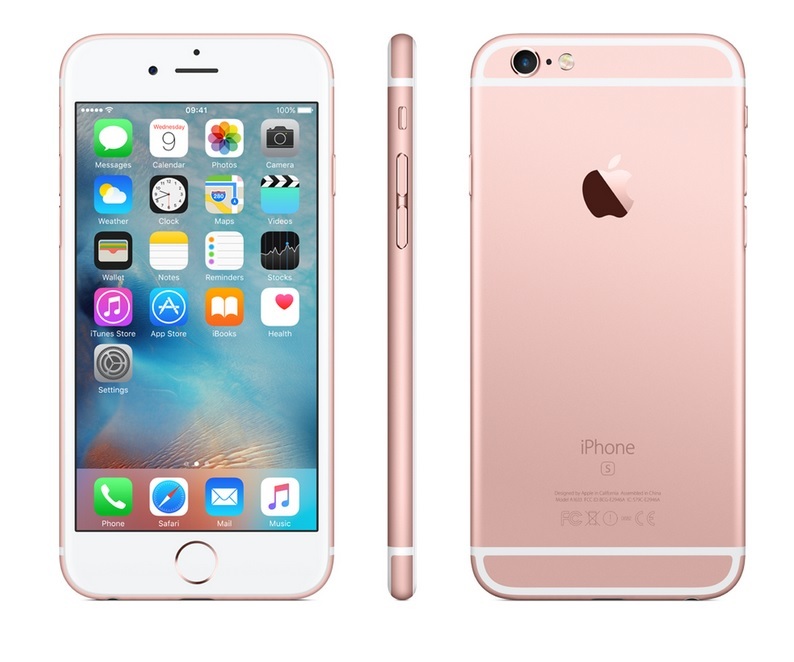 Price: $649
Price: $170 – $230 Available in two sizes
Digital photo frames allow you to share photos with Dad and Mom any time and update them often.  
Price: $80
Do you need to know where your parents are?  As they age they may need to be tracked more often.  With this technology, you can receive alerts if anything out of the ordinary occurs. Offers Triple Positioning.GPS is mainly for outdoor position and LBS is mainly for an indoor position. You can track them via Google Map by the app on your phone.This item uses 2G GSM network, you can search on Amazon: SpeedTalk Mobile. Geo-Fence Alarm protects elders if they go out of the fence. APP or Mobile will get the alarm SMS. All-Day Heart RateTest: real-time measurement + timing measurement, real-time heart rate measurement and timing of heart rate measurement in 2 modes, all-weather comprehensive heart rate
Features:
WiFi LBS GPS Real-time Tracking Large Screen

2 Way Calls

SOS Alert

Waterproof Wristwatch with HR Support

SIM Card
SENIOR APPS:
Park n' Forget
Price: $0.99
Platform: iOS
Park 'n' Forget helps you remember where you parked your car and even monitors the amount of time spent in metered parking spots.
Lumosity
Price: FREE
 – Subscription for larger assortment of  games
Platform: iOS
Keep mentally active with this clever memory-improvement app that contains hundreds of games and puzzles. Designed by neuroscientists, Lumosity is proven to benefit memory recall and information retention.
Pandora
Price: FREE
Listen to any music genre with Pandora's customizable stations. Improve your stations by "upvoting" or "downvoting" each song selection. Periodic commercial breaks allow users to listen to Pandora channels free of charge. For $3.99 per month, subscribers listen to their music without commercial interruption. Pandora is a great way for music lovers to explore every genre of music.
Skype
Price: FREE
Making international and long-distance calls add up, costing you hundreds of dollars to stay in touch with your family. Skype users are able to make long-distance calls, send instant message, and enjoy video conferencing for a fraction of the price.
The Weather Channel
Price: FREE
Never let weather surprise you again. Get constant updates on the day's weather and what to expect in the forecast. Mobile alerts let you know if your forecast predicts severe weather, giving you ample time to get indoors before an approaching storm.
WebMD
Price: FREE
WebMD offers physician-reviewed health content and constantly updated information about maintaining a nutritious lifestyle. The "Healthy Target" section lets you establish goals for your eating and exercise habits and then gives actionable insights at the end of each week. Enter your symptoms and find possible causes on the app, as well as common treatments for the diagnoses. While WebMD cannot take the place of your general practice physician, the app is a great resource for sustaining a healthy diet and routine.
Pillboxie
Price: $0.99
Platform: iOS
The Pillboxie app reminds you to take medications at the scheduled times you set. Customize your medications by color and drag them into the sectioned pillbox graphic to easily organize your prescription schedule. This useful app ensures you will never again forget to take your daily medications.
Goodreads
Price: FREE
Platform: iOS
Discover and share your favorite books on the Goodreads app. Recommended by 20 million members, this app allows users to rate their recently read books and give brief explanations of their choices. View other users' reading history to see how often they read and their typical genre to find out if you share mutual interests. With Goodreads, you do not have to purchase a book based solely on its cover.
Find My iPhone
Price: FREE
Platform: iOS
Like the name implies, Find My iPhone helps you find your missing device, while also protecting the data stored on your phone in case of theft. Sign in with your Apple ID and you can remotely lock the device, display messages to whoever has your phone, play sounds, and even erase the device completely. Find My iPhone safeguards your cell phone and protects your personal information in case your phone is stolen.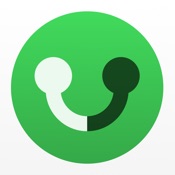 Oscar Senior
Price: FREE
Platform: iOS
Oscar Senior is a family app that connects seniors with no computer experience with family and friends.
Epicurious
Price: FREE
Platform: iOS
This app contains more than 30,000 recipes that have been carefully compiled. Epicurious offers reviews, tips, and pictures shared from other users for each recipe. Sync your shopping list for quick retrieval at the grocery store and organize favorite recipes on this cooking app.
Price: FREE
Mint is a personal finance app that lets users sync all bank accounts into one clean interface. Set budgets and alerts that let you know when you have gone over your designated spending limits. The app also has charts to show what percentages you spend on categories like groceries, restaurants, gas, and entertainment. By segmenting spending habits, users take control of their finances and make savings goals.

Blood Pressure Monitor
Pirce: FREE
Platform: iOS
Track your blood pressure and weight over time without having to call your doctor or comb through old records. The Blood Pressure Monitor app provides statistical information, periodic health reminders, and allows you to export data so you can share it with your personal health-care provider. This tool is a great way for seniors to oversee their health regimen and stay in shape.
---
More Gift Guides Below:
Wishing you and yours a Very Merry Christmas and beautiful Holiday season!
Disclaimer: If you want to buy one, use our link. Don't worry won't cost you extra.