Apple iPhone bug causes iMessage app to freeze, crash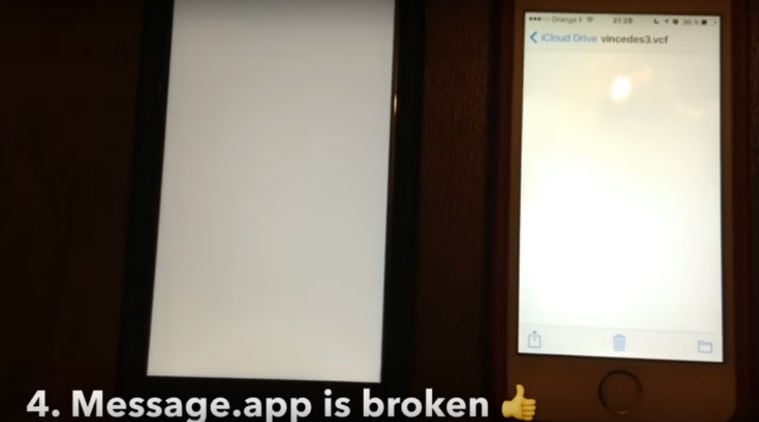 A new bug has been revealed for Apple iMessage that causes the app to freeze. YouTube user vincedes3 posted a video on his channel demonstrating how a vcf attachment sent on iPhone running on iOS 8 to 10.2.1 makes your iMessage vulnerable to the bug. Clicking on the malicious message, which is basically a large vcf file, will cause iMessage app to freeze. You can dismiss iMessage from recently used apps on your iPhone, but reopening will cause it to crash.
"When you click, iOS want to read the text, the text in the file is very complicated for the system and cause a CPU average: the app freeze. You close the app, want to reopen but iOS want to reload the previous message but can't because it's the vcf file," vincedes3 explains on his site.