SoCal utility will buy 80MWh of battery storage from Tesla after methane leak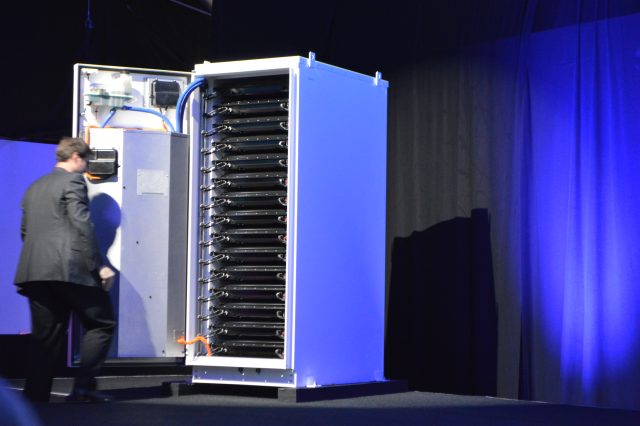 On Thursday, Tesla announced that it had been chosen "through a competitive process" to supply utility company Southern California Edison with 20 MW (or 80 MWh) of battery storage. In May, regulators ordered Southern California Edison to invest in utility-scale battery networks after natural gas provider SoCal Gas leaked 1.6 million pounds of methane into the atmosphere when a well ruptured at its Aliso Canyon Natural Gas Storage Facility.
The Aliso Canyon leak was the second-largest methane leak in US history, but it was far more damaging to the environment than the largest methane release, which happened in Texas in 2004. The Texas methane leak occurred when a natural gas storage facility collapsed, but a subsequent fire turned much of the escaping methane into carbon dioxide as it burned up. Carbon dioxide, while a pollutant, is considered less polluting than methane, which is a much more potent greenhouse gas in the short-term.