Apple to debut 'Spoken Editions' iTunes category, turn written news into audio podcasts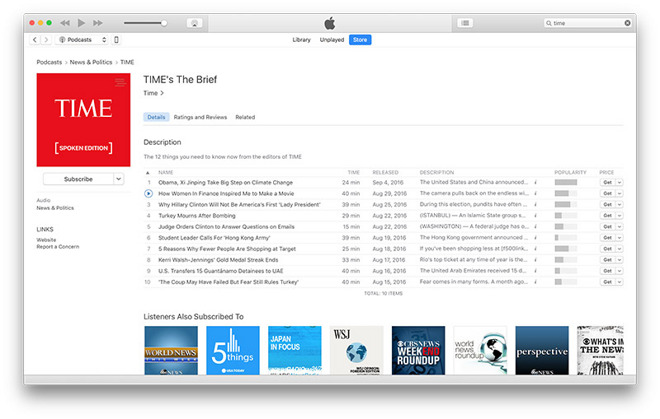 Spotted by TechCrunch, a number of podcasts labeled "Spoken Edition" recently popped up in iTunes' Podcasts section. The upcoming format might best be described as audiobooks for news, as the short segments for the most part appear to be easily digestible audio versions of recently published content.
Scouring through podcasts offerings from big-name publications revealed Spoken Edition content from Wired, TIME, Forbes, .Mic, Bustle, Playboy, OZY and TechCrunch, the report said. Links to the respective episodes have since been pulled, suggesting the feature is on the verge of release.