FBI didn't need warrant for stingray in attempted murder case, DOJ says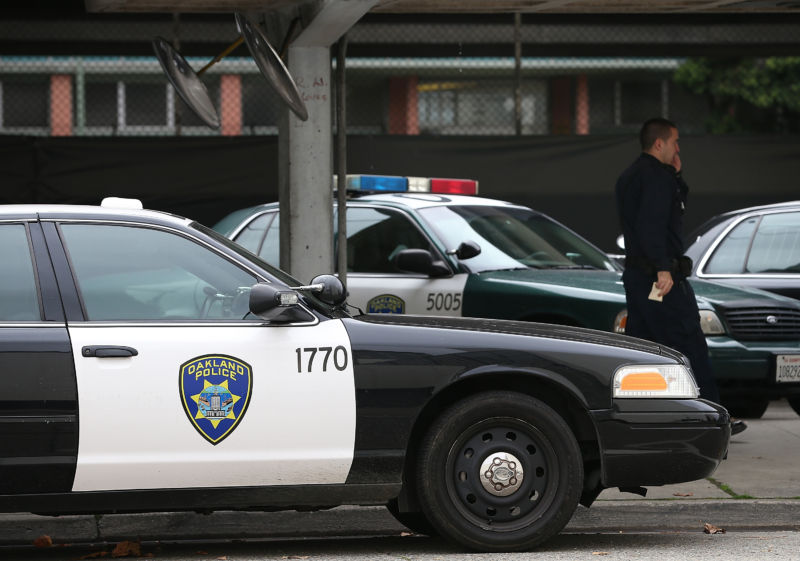 OAKLAND, CA – DECEMBER 06: An Oakland Police officer walks by patrol cars at the Oakland Police headquarters on December 6,
2012
in Oakland, California. Oakland City officials have come to an agreement to forfeit broad power over the Oakland Police Department to a court-appointed director to avoid
federal
takeover. The new compliance director would have the power to seek approval from a judge to fire the police chief. (Photo by Justin Sullivan/Getty Images)
OAKLAND, Calif.—Weeks before a key hearing, federal prosecutors have submitted their formal opposition to an attempted murder suspect's recent efforts to suppress evidence found through the warrantless use of an FBI cell-site simulator, better known as a stingray.
The Tuesday filing reiterates the government's position in the case known as United States v. Ellis, setting the stage for a key upcoming hearing next month. DOJ officials say that law enforcement's use of a stingray should not be considered an unreasonable search under the Fourth Amendment and, therefore, it never required a warrant.