WiFox Puts Thousands of Airport Wi-Fi Networks and Their Passwords On Your Phone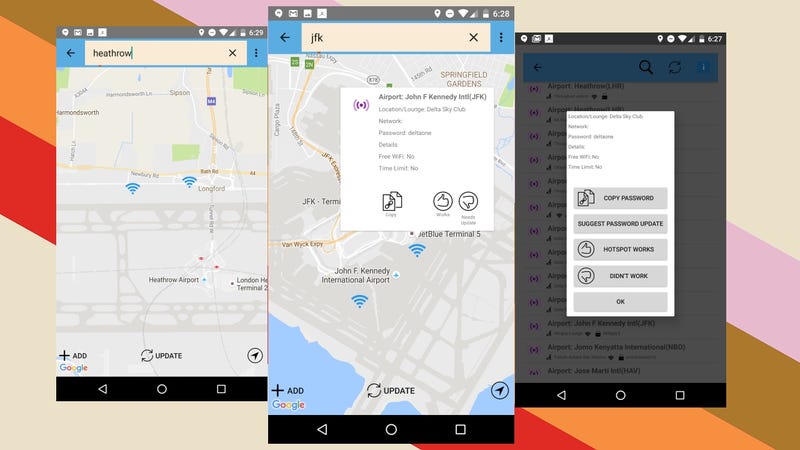 Android/iOS: "Free Airport Wi-Fi" is almost always slow, a security nightmare, or expensive—but it's likely not all that's available in the airport. Luckily, WiFox is packed with tons of network names and passwords for airports around the globe, so you can surf happily—and safely.
First things first, WiFox is $2, and for your money you get access to a constantly updated, crowdsourced list of airport Wi-Fi network names and passwords. I tested the app out (the developer gave us a promo code to try out) and sure enough, I found Wi-Fi passwords for networks in airports I've flown through several times. A few prominent ones were missing (for example, there were only two networks listed in Heathrow, none in Charles de Gaulle, two in JFK, one in LaGuardia, two in BWI Thurgood Marshall, and one at Dulles International. Most of those networks are Wi-Fi in an airport lounge, or a restaurant in the airport, which are great if your terminal or gate is nearby, but not too helpful if you're on the other side of the airport. Plus, many of the crowdsourced network data is the same in every airport.